It's Thanksgiving weekend here in Canada, and it also happened to be a gorgeous day. Since Susie believes this will most likely be the LAST gorgeous day before the rainy-season hits, we decided that we should seize the opportunity to drive up to Squamish and Whistler for a nice day trip.

As some of you know, Supernatural S4 episode Wishful Thinking was filmed primarily in Squamish, B.C. So, we decided it would be a nice spot to begin our ongoing Supernatural Location Tour:

The first thing we did was head for Cleaveland St, between Victoria and Winnipeg streets...where the Supernatural crew had changed the Martial Arts and Fitness place into Lucky Chins Chinese Restaurant. It is easy to find, because it is right next to the HotSpot, which can also be seen in the episode.



"Lucky Chins"

During the episode, Sam and Dean stayed in a hotel called "The Chieftan" - this is an actual hotel in Squamish. It is actually RIGHT NEXT TO the location used for "Lucky Chins":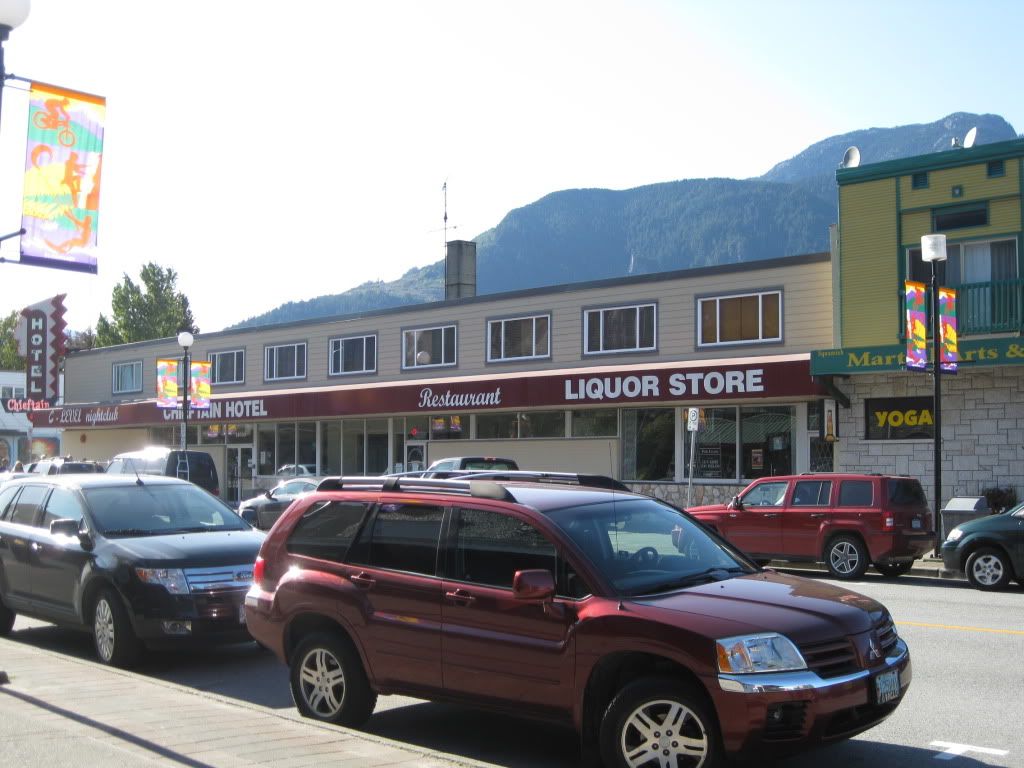 We didn't see it from this angle in the episode though. When Dean exits the hotel, sees Todd for the first time, and then gets an upset stomach, we see the Chieftan from this view: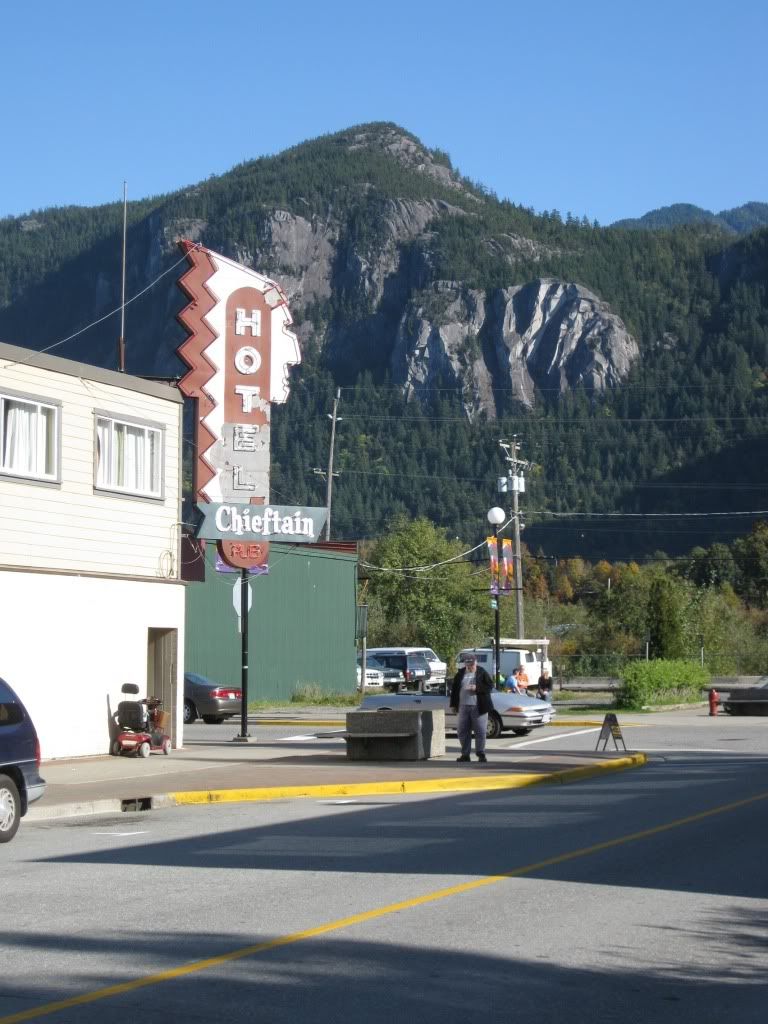 Next, we went to the Squamish Yacht Club, which stood in for the women's fitness centre in the show:




This is Susie pretending to be Dean reading a newspaper (we did not actually have any props with us though, so you'll have to use your imagination: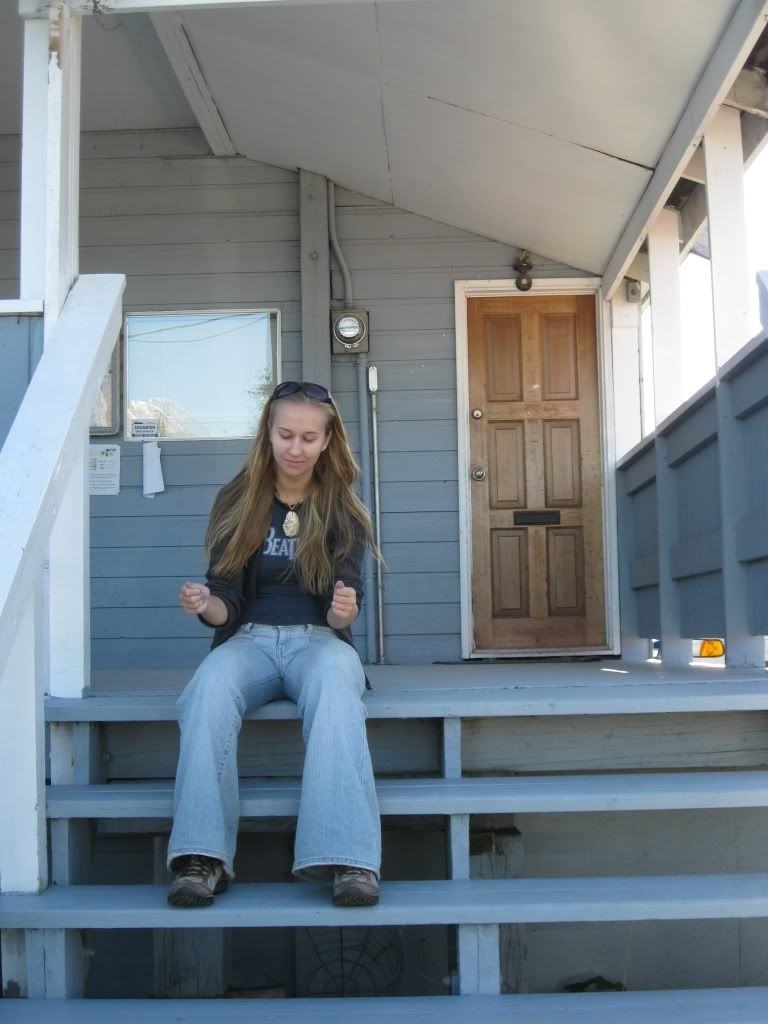 And this is yours truely sitting where Jensen Ackles once sat:




(I know that is not a Whippet on my shirt, it's an Octopus, but it is the same COLOURS as Sam's Whippet shirt from S1, so yeah - closest thing I have to a Sam costume. :-P ) And yes...now you guys all know what I look like. The mystery is gone!....ah well.


And finally, this is the boardwalk at the Yacht Club, where Sam and Dean overhear the guy telling the cops about seeing Big Foot: