Sam's S13 Orange Plaid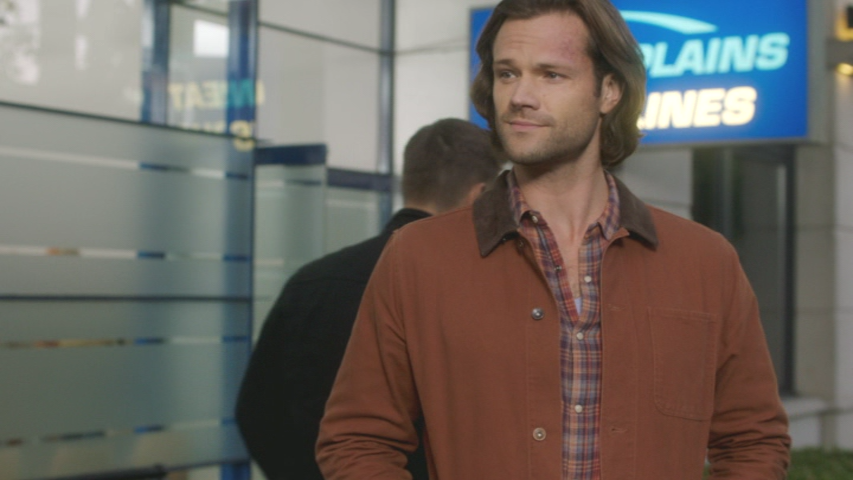 This is a brownish-orange and blue plaid shirt with hints of blue. It does up with white snaps and is cut in the western style. It's material is similar to the gingham style of Sam's Clinging Red/Green Plaids.

APPEARANCES:

In The Scorpion and the Frog (13x08), Sam wears this shirt once they decide to work with Bart, and go to meet him to hear about and ultimately take part in the heist. He wears it until they see the girl off at the bus depot.
In
A Most Holy Man
(13x15), Sam wears this shirt during the meeting with Margaret Astor at the restaurant.
Master Post