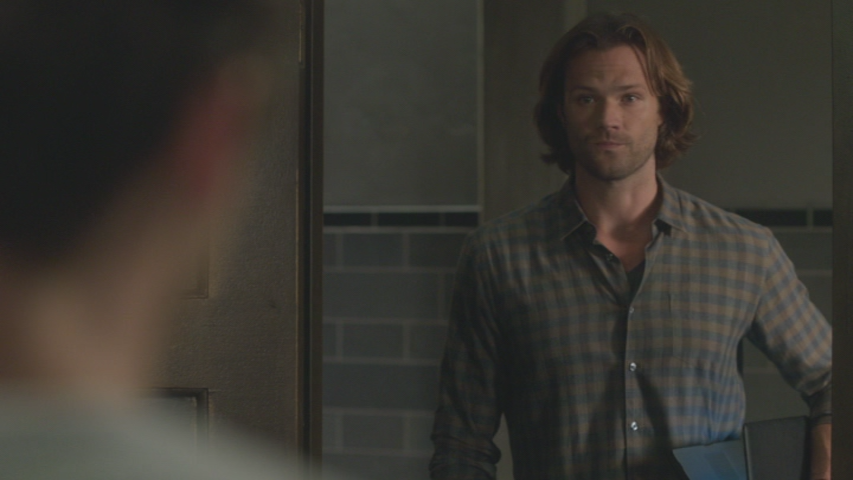 I don't even know what colours this shirt is. It's like a very dusty/dull blue and yellow, making it seem almost brown or grey overall. The plaid is a small plaid, the shirt actually does have (at least a left) breast pocket(s), but the pocket is so seamlessly sewn in that it is nearly impossible to see. It is standard, not western cut. The buttons appear to be beige or grey, but sometimes look white when reflecting the light off their glossy surface.

Brand: Lucky Brand

Appearances:

In Patience (13x03), Sam wears this shirt when he brings Sam a laptop so that he can view the video that Kelly left for him. He wears it until Dean leaves to help Jody on the hunt.

In The Bad Place (13x09), Sam wears this shirt at the beginning of the episode when they are in the Bunker and Jody calls with the lead on Jack.
Sam's Faded Dull Plaid