Sam's Borrowed Camo Jacket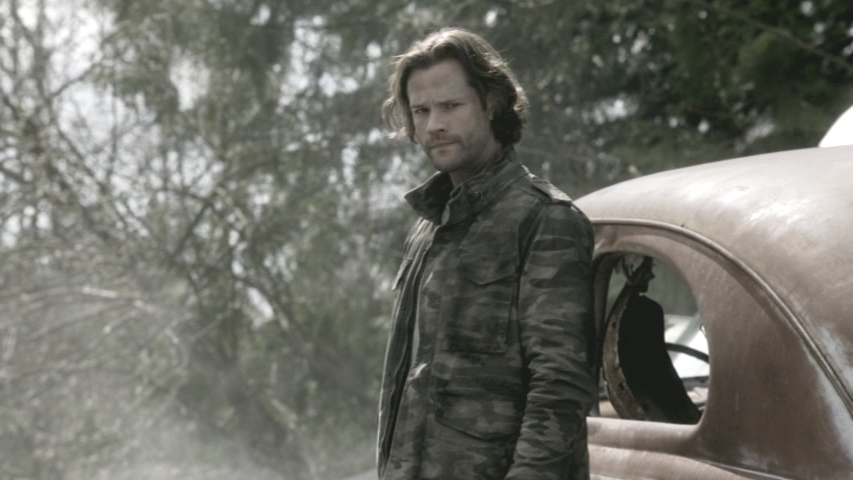 When Sam ends up bloodied with torn clothes in the Apocalypse World, someone is kind enough to lend him a jacket.

APPEARANCES:
In
Exodus
(13x22), Sam changes into this coat before he and Dean go and talk to Mary about she confesses that she would like to stay in the alternate world. He takes it off only when everyone is safely in the Bunker at the end of the episode.
FATE:
Perhaps he gave it back to whoever owned it!
Master Post