Dean's Dark Wool Coat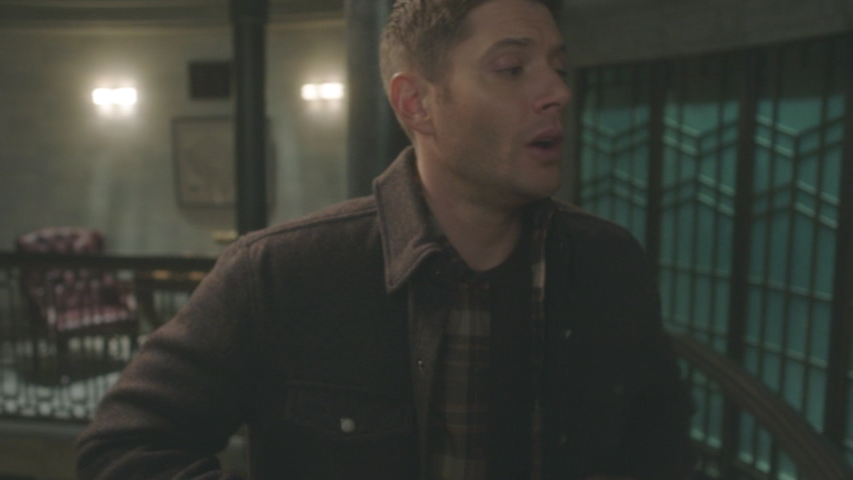 This appears to be a new jacket. It looks like it might be a fine wool short lightweight jacket. It's dark, appearing as though it's deep brown in certain lights, but sometimes black in daylight. It does up with brass buttons and has dark buttons at the cuffs and on the breast pockets as well. It is lined with black fleece. (Note: Might be two coats - see comments.)
Brand: London Fog (Midweight Wool Shirt Jacket)

APPEARANCES:

In The Bad Place (13x09), Dean wears this coat at the beginning of the episode when he returns to the Bunker with food, and then later after they change out of their suits and go to rescue Kaia with Jack. He wears it until the end of the episode when he is sucked into the bad place.

In Wayward Sisters (13x09) Dean continues to wear this jacket while stuck in the Bad Place and only changes out of it once they are rescued and have access to their stuff again.
In
Good Intentions
(13x14), Dean puts on this jacket as he's heading out the door with Cas to go hunt Gog and Magog. He changes out of it before he and Sam interrogate Donatello.
Master Post