Dean's Dark Single Breast Pocket Jacket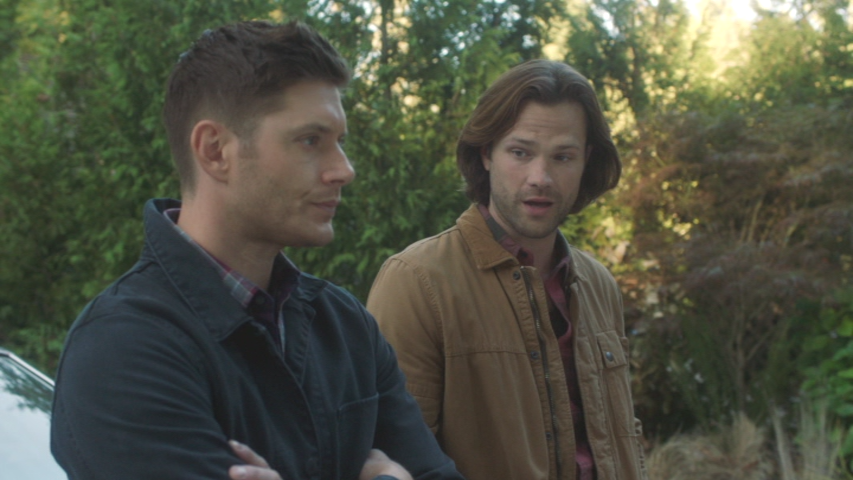 This coat is very plain. It has a single left-breast pocket that has no flap and does not fasten. It sometimes appears to be black but looks Blue in the light. It appears to be a simple canvas coat.

Brand: Levi's (Engineer Coat)

APPEARANCES:

In Advanced Thanatology (13x05), Dean wears this coat when he and Sam go to check out the haunted mansion. He keeps it on until the end of the episode, when they see Castiel again.

In Tombstone (13x06), Dean continues to wear this coat until they leave the Bunker to go to Dodge City.

In Unfinished Business (13x20), Dean is wearing this coast as Sam and he get back from disposing of Narfi's body. He immediately takes it off. He wears it against when they go after Loki, and then wears it until after that business is finished.