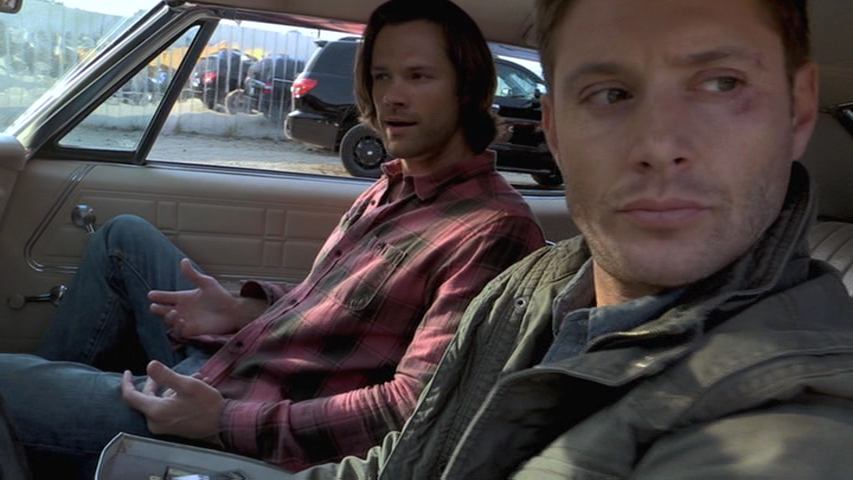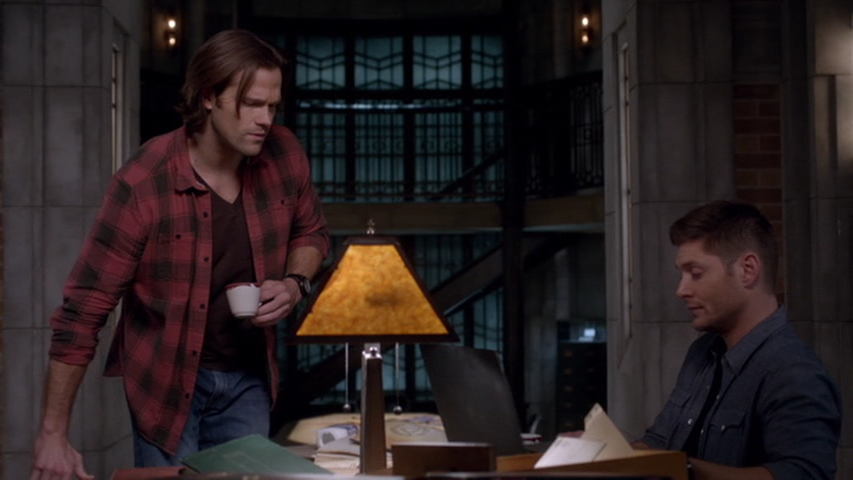 This plaid shirt is broad red and black plaid, but the red has that pinkish-quality that comes with fading in the sun. The shirt does up with buttons and is NOT cut in a western style. It has two breast pockets that do up with a little button, but no flaps.
Brand:
Koto
APPEARANCES:
In
Baby
(11x04), Sam wears this shirt when they leave for Oregon, and leave it on for the entire episode... except for when we see him putting it BACK on after sleeping with the diner waitress, and when he very briefly wears a suit when leaving the police station.
In
Beyond the Mat
(11x15), Sam wears this shirt at the beginning of the episode inside the Bunker.
In
Don't Call Me Shurley
(11x20), Sam wears this shirt after the Deputy kills her husband until the end of the episode.
Master Post