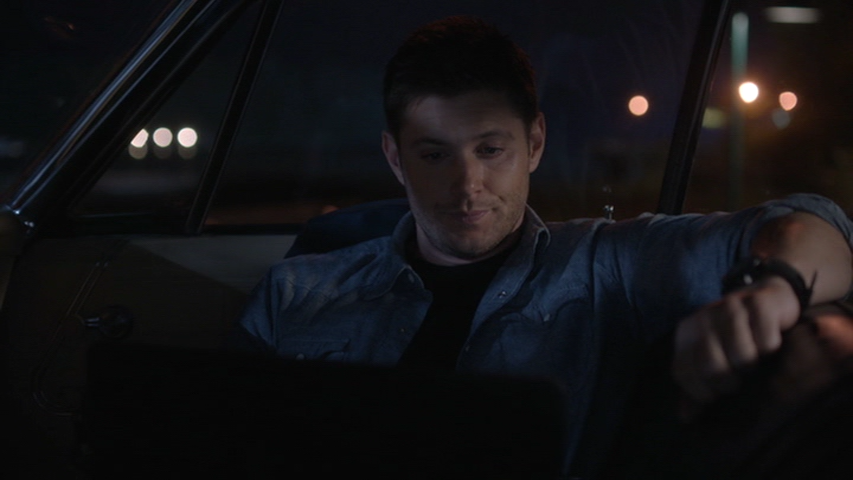 This shirt is denim* blue and does up with white snaps. That's really all we know about it. I can't really tell if it's actually denim or just that colour blue, but odds are it's probably denim. It has breast pockets. (*shirt isn't actually denim, just a similar denim-blue - see first comment.)
Brand:
Levi's (blue washed chambray shirt)
APPEARANCES:
In
Baby
(11x04), Dean wears this shirt when they leave for Oregon and keeps it on until the end of the episode, except when he very briefly wears a suit when leaving the police station.
In
Beyond the Mat
(11x15), Dean wears this shirt at the beginning of the episode while in the Bunker.
In
All in the Family
(11x21), Dean wears this shirt the morning after they arrive back in the Bunker with Chuck, and he and Sam have a conversation about what it's like having God in the house.
Master Post