Dean's Light Grey Hoodie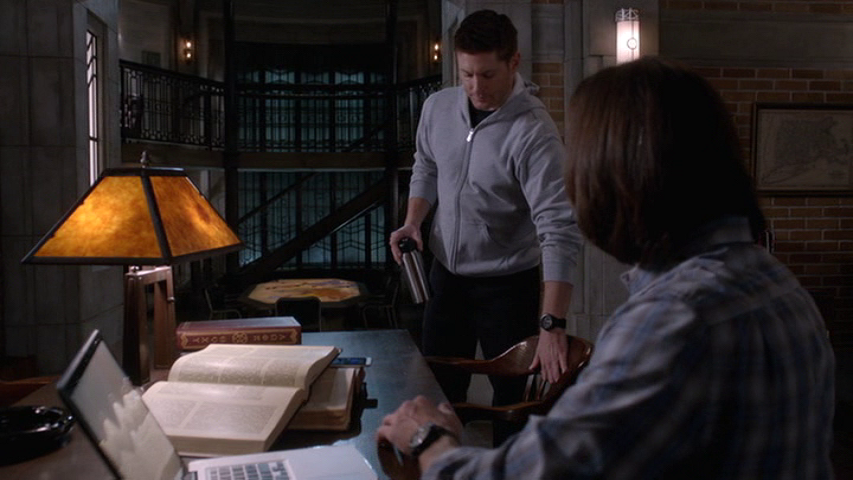 Dean owns a hoodie! He seems to wear it while working out. It's very light grey with a white lining.
APPEARANCES:
In
Book of the Damned
(10x18), Dean is wearing it at the beginning of the episode when he talks to Sam, and then answers Charlie's phone call.
Master Post