Sam's Blurry Blue and White Plaid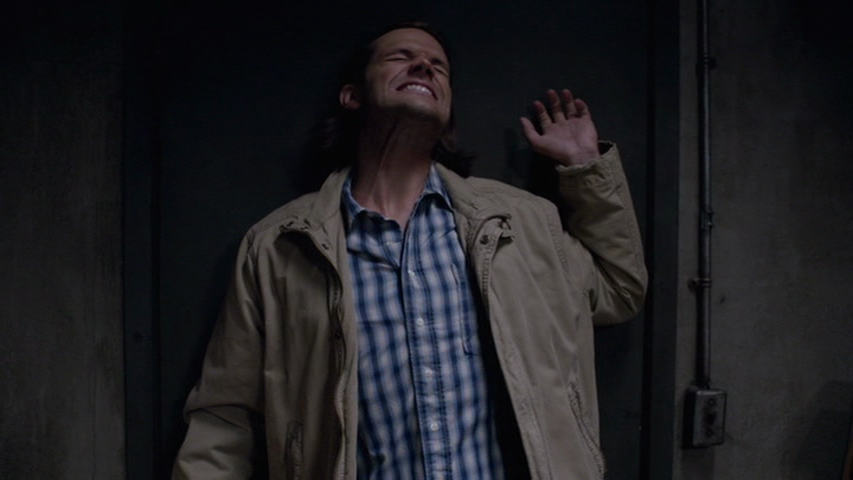 A new blue plaid shirt for Season 10 – this one emphasizes the vertical stripes. The blue is graduated in such a way that it kinda makes your vision feel blurry. It has a left breast pocket, but seemingly no right breast pocket. It does up with white buttons.
APPEARANCES:
In
Fan Fiction
(10x05), Sam wears this during the play performance and on until the end of the episode.
Master Post