Sam's Very Bright Yellow and Blue Plaid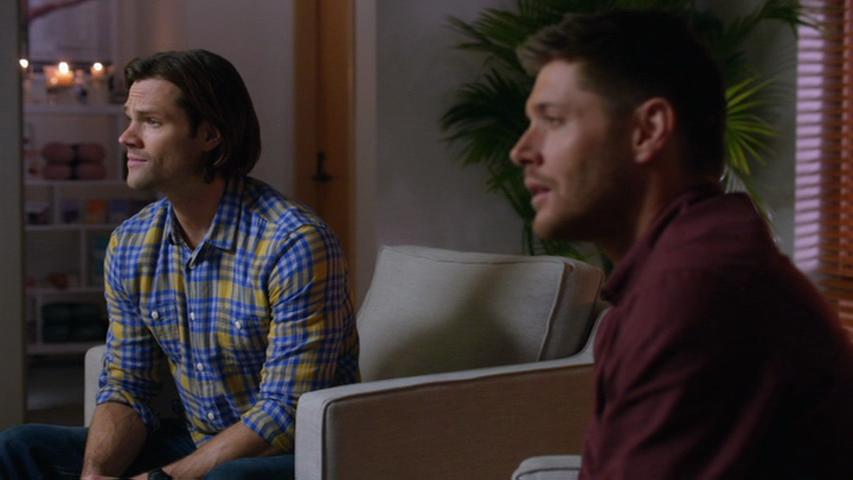 Oh wow, do I ever think this shirt is hideous – but it is certainly eye-catching. This shirt is very bright yellow and light blue plaid. The blue stripes in groups of four lines against the bright yellow background. There are no flaps on the breast pockets and the shirt and pockets do up with white buttons.
Appearances:
In
The Purge
(9x13), Sam wears this shirt when he and Dean are interviewed for the trainer position at Canyon Valley Wellness Spa.
Master Post
Error running style:
S2TIMEOUT: Timeout: 4, URL: hells-half-acre.livejournal.com/443319.html at /home/lj/src/s2/S2.pm line 531.