Sam's S7 Standard Blue Plaid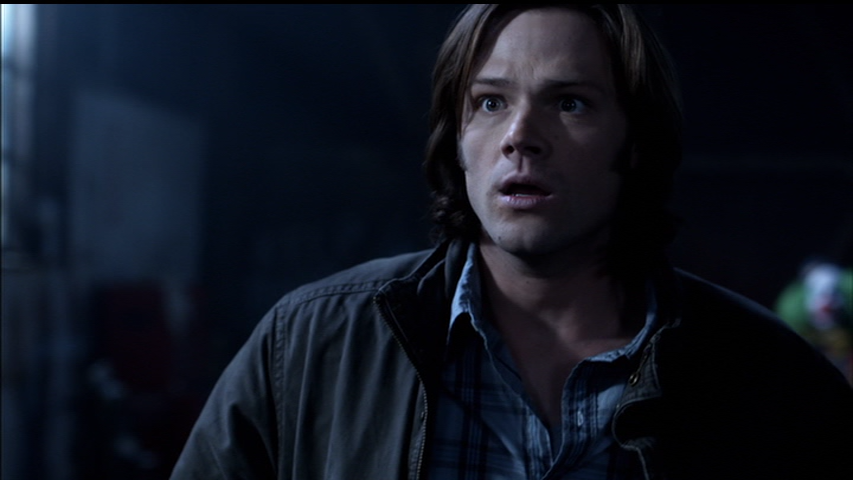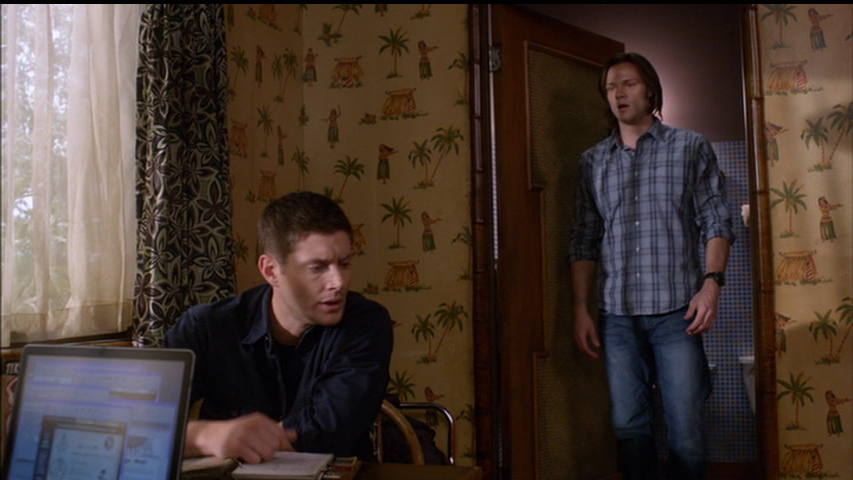 Sam decided to add yet another blue plaid shirt to his wardrobe. This one is a non-western, plain blue plaid. It does up with buttons and appears to have no pockets. It's a blue medium plaid.
APPEARANCES:
In Plucky Pennywhistle's Magical Menagerie (7x14), Sam wears it when they are researching what the monster could be at the hotel, and then again later when Sam follows the employee and her son home thinking that they are the next targets – only to be chased and attacked by killer clowns until Dean rescues him.

In Southern Comfort (8x06), Sam wears this shirt at the beginning of the episode when he and Dean are getting a snack and Dean finds the job and in the middle of the episode when they go to the graveyard to find and then torch the bones of their suspected spectre.
FATE: In Plucky Pennywhistle's Magical Menagerie (7x14), Sam gets covered in glitter during the clown attack: