It's Dean's birthday! Happy 34th Birthday, Dean! (or is that 74th? Or is that 33/73, because that year didn't exist? Or should I be wishing you a happy 33/73, because that year did exist, and I'm a year behind?)

I've never done a post like this for Dean's birthday, because, as you'll see, what the Winchesters are doing in January is always really hard to pin down. I gave it my best shot though! (as always, all dates are taken from my timeline)

For the purposes of my sanity, I am following actual chronological time, and therefore including the year that Dean spent with Lisa.

*SPOILERS FOR CURRENT (AIRED) SEASON!*

January 24th



1979 - Dean Winchester is born.


1984 - Jessica Moore is born. Elsewhere, Dean quietly turns 5.


1990 - At some pont in January, John investigates a series of grave robbings in Windom, Minnesota. He hooks up with a nurse. Hopefully, he does not miss Dean's birthday. Dean turns 11.


2006 - It's the first time Sam's been around for Dean's birthday in four years! Hopefully they do something special...even though Sam's probably sad because it's his dead girlfriend's birthday too. Dean turns 27.


2007 - I'm hoping that Dean's birthday falls between putting Father Gregory's soul to rest in in Providence, Rhode Island, and Sam getting possessed and thus disappearing for over a week. Dean turns 28.


2008 - Dean doesn't get to celebrate his birthday over 100 times, so it either falls before or after Mystery Spot. My guess is before. I'm not sure if one celebrates their last birthday or quietly ignores it though. Dean turns 29.


2009 - Dean is probably still recovering from being beaten severely by Alistair, not to mention recovering from the news that he unknowingly broke the first seal to free Lucifer. Dean turns 30 (although his soul is now 70 years old).


2010 - Dean may have just escaped from a mental institution, or he may have just spent 24 hours with some teenage kid in Sam's body, or he may have just traveled back in time to save his parents' lives. In any case, I hope that Sam treated him to some pie. Dean turns 31.


2011 - Dean turns 32 at Lisa and Ben's house. Elsewhere, Sam is hunting without his soul.


2012 - There's a good possibility that Dean celebrates his 33rd birthday with a newly resouled Sammy. They may have just slain a dragon and rescued some virgins too.


2013 - Bobby possibly dies very very close to Dean's 34th birthday. I'm going to go ahead and hope that maybe Dean, Sam, and Bobby all celebrated Dean's birthday just before going on the hunt in the woods of New Jersey. There is, however, a possibility that Bobby died just before Dean's birthday.


Well, Dean, you haven't had the most joyous of birthdays in the past...but I want you to know that I lov-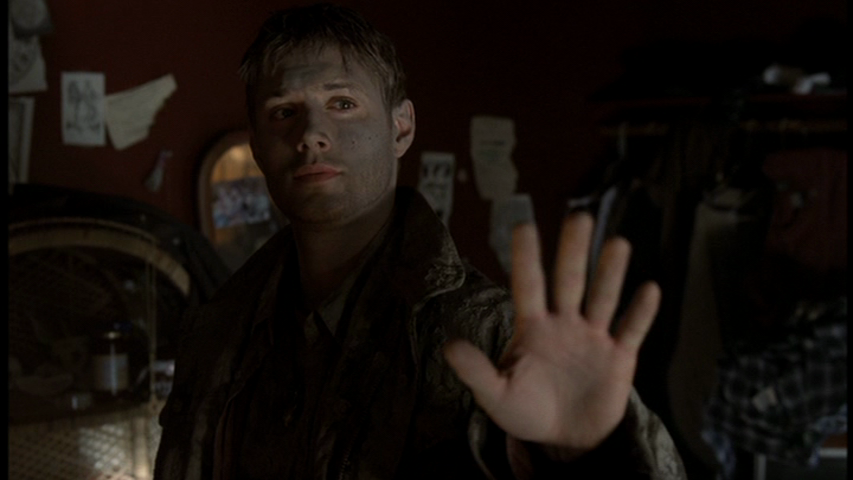 ...jerk.