I hope everyone who celebrates Christmas has a great one! And I hope everyone else has a fantastic holiday off work :)

Here is a picture of our "Christmas tree":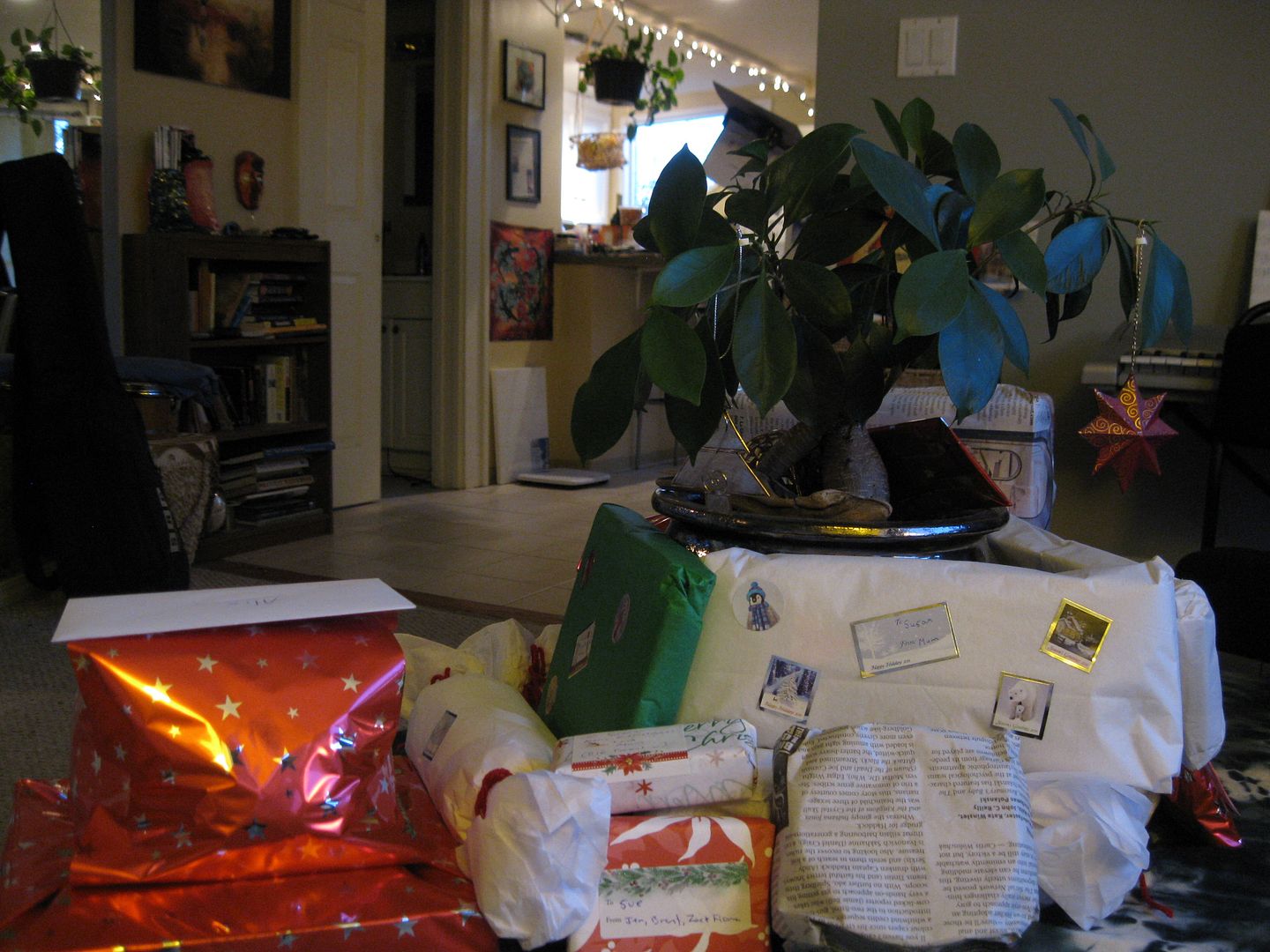 It's my sister's bonsai plant with some ornaments that purchased for him. His name is Charlie Edward Plant (because my sister likes to give her plants proper names.) You can also see a good deal of our apartment - which we'll (sort of sadly) be leaving at the end of February. My sister is moving in with her boyfriend, and I am moving in with my laptop ;)

Also, I have a new shirt (please excuse the dirty bathroom mirror):




Peace,
Me.