Yesterday, I explored Sam's clothes purchasing habits, today, let's look at Dean's...

Now, the problem with Dean (one of the many, poor boy) is that he has VERY FEW CLOTHES. So, these pie charts are a bit ridiculous, because I am working with very small numbers.

But let's do it anyway!

Again, this is only an analysis of the "shirt" category of If Clothes Could Talk and does not include henleys. Also, for the purposes of these charts, denim is counted as blue/black. (I combined blue/black and green/beige, because those are colours that I have difficulty telling apart.)

We'll start off with our basis of S1: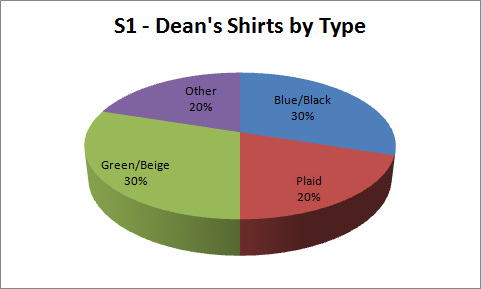 As you can see, Dean keeps things pretty evenly distributed.

Let's see how traveling with Sam changes that: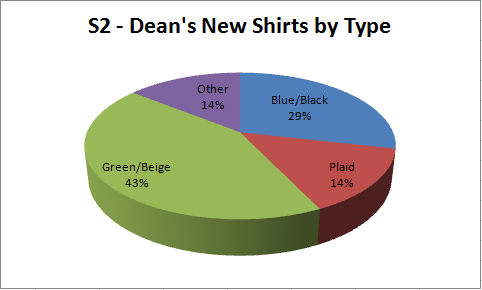 Now what happens when Dean only has a year to live?


Apparently Dean's association between Plaid and Angst runs deep...

But don't worry Dean, you are saved! How will you celebrate?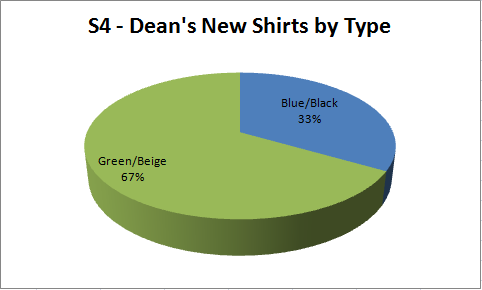 That's more like it. As a fellow green-eyed person, I understand Dean's love for wearing green...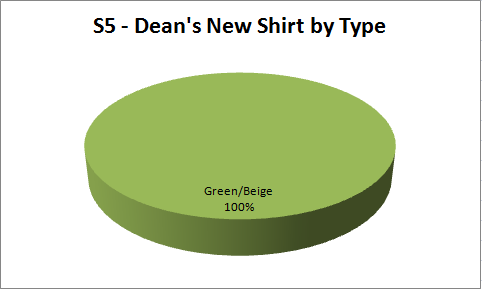 And a very fine shirt it was. I think you've made the point about liking green now, Dean.

What happens when Dean's been out of the game for a year?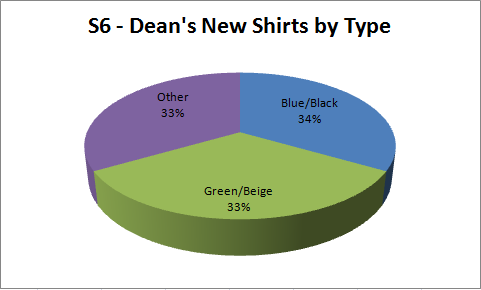 Once again, evenly distributed, if you ignore the lack of new plaid.

So, what have we learned? If you want to buy Dean a shirt for Christmas, he'll obviously appreciate a green/beige shirt, but not necessarily need it.

Now, because Dean's wardrobe is so small, I also did a chart of the whole thing from S1-S6: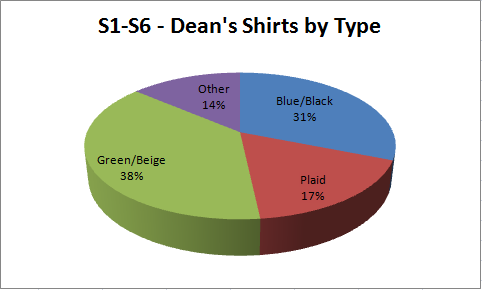 And there you have it.

I hope you enjoyed this journey into Dean's duffle...