Ever wonder if Sam favours plaid when purchasing clothes? Well, wonder no longer....

We'll start off with a base of S1, so that you know what his wardrobe looked like before he started adding to it (please note: I'm only analyzing the "shirt" catagory - so this doesn't include hoodies and polos):


So, we know, when the series started out, that Sam actually had more striped shirts than plaid shirts.

Now, let's see in which direction he expands his wardrobe: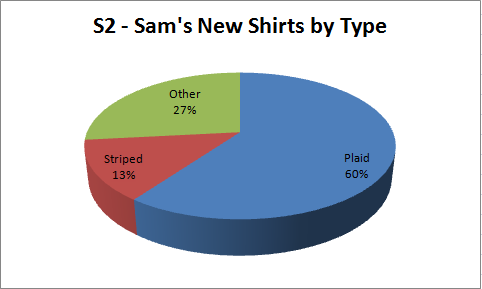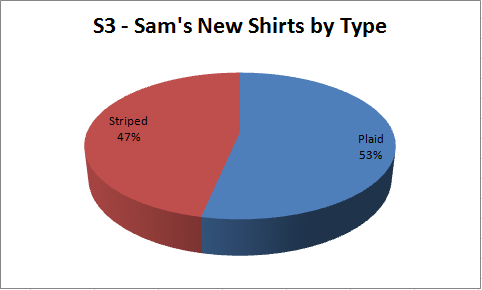 S4, I find interesting....does Sam's taste in clothing change when he's high?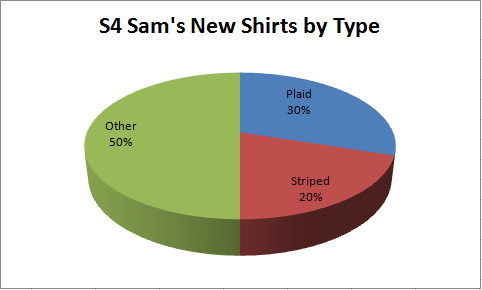 Better sober up, Sammy....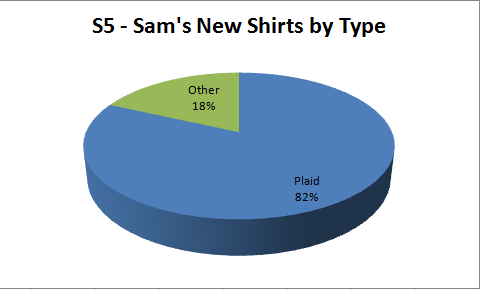 That's more like it.

Interestingly enough, Sam's taste in clothes is not dependent upon a soul...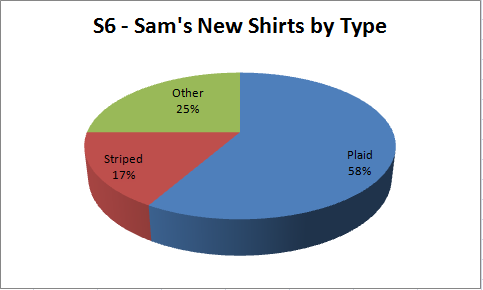 Hope you enjoyed this journey into Sam's duffle bag.