borgmama1of5 gave me this sweet idea for a bar graph!

Behold CLOTHING BY SEASON OF ORIGIN!!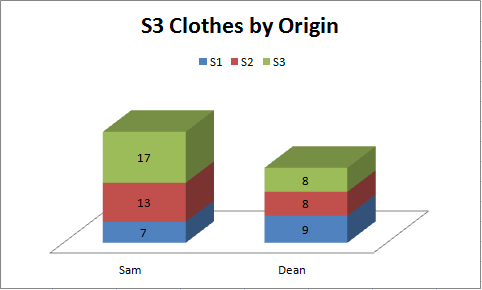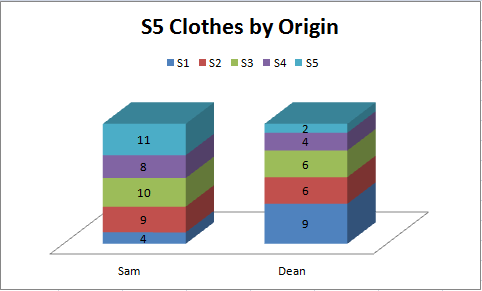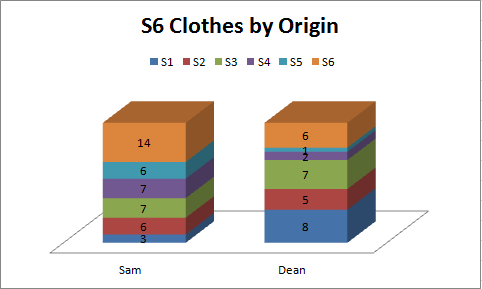 But what does it mean?!?!

First off, it means that Sam mostly wears his newer clothes, while Dean mostly wears his older clothes. Secondly, it means...umm...okay, I have no idea. I'm sure if we all think about it, we can come up with cool meanings.


I will add them to their respective season entries in If Clothes Could Talk. :)

Let me know if anyone has any other cool ideas for graphs...