dauntdraws
, that I bought from her
etsy store
.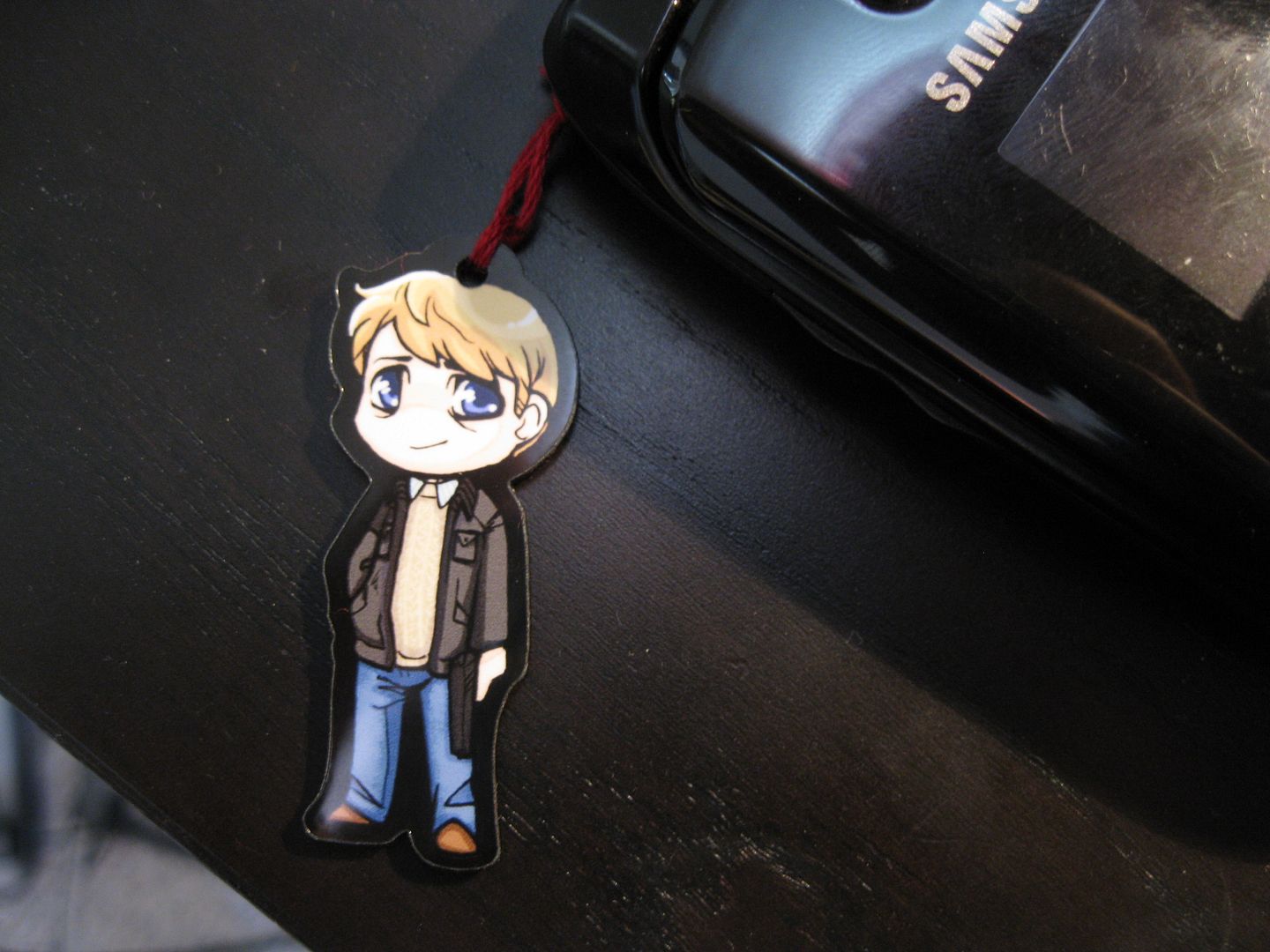 Isn't he adorable?! And he's smaller than me, so he gives me a great sense of importance. ;)
I love him.
For those who are interested, there are also Sherlock charms, AND Sam, Dean, and Castiel charms. They are all super cute, and very inexpensive. Maybe I'll buy them all and rotate who gets to ride around in my pocket.
On a completely unrelated note: I'm flying back to Ontario tonight on an overnight flight. So, forgive me if I suddenly drop off the radar for the next 24 hours or so.
So, I know there are only a few of you on here who are also in the Sherlock fandom, but I wanted to show off my Pocket!John that came in the mail today...he is a cell-charm made by
Current Mood:

busy