Here is a picture of Sammy to illustrate my mood today: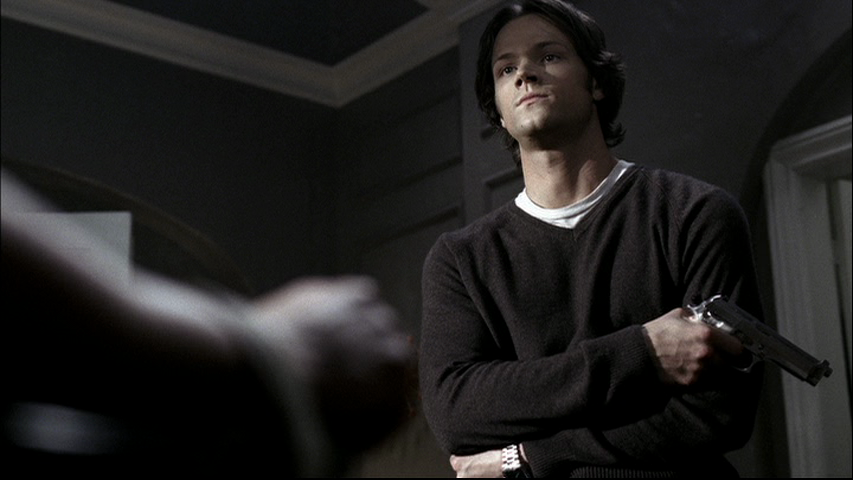 I REALLY NEED A NEW JOB. I'M SO PISSED OFF.
That is all. I could go on a big long rant about empty-promises and missing paycheques and PRIVILEGED PEOPLE WHO DON'T SEEM TO UNDERSTAND THAT NO ONE CAN LIVE LIKE THIS....but I won't.
Instead I will endeavour to be my usual cheery self and hope that tonight's Supernatural is a good one and cheers me up.
But on the inside, I'm totally tying certain people to chairs and glaring at them with a cocked gun...