Sam's Dull Blue Plaid Shirt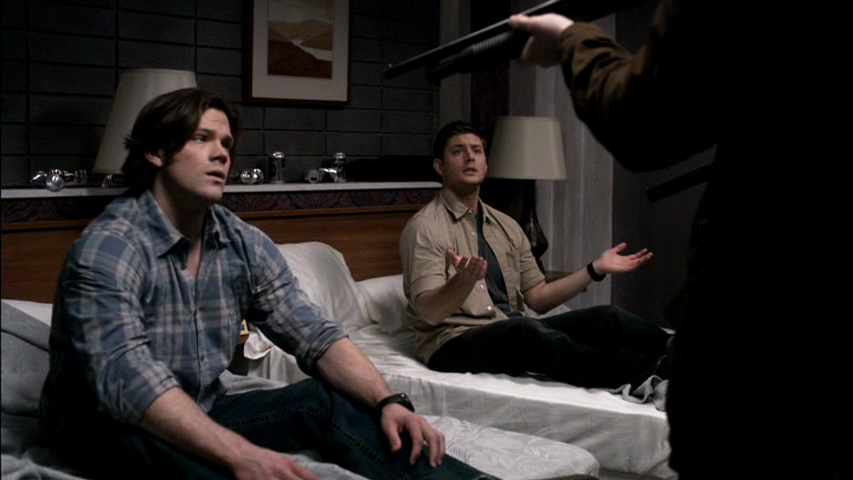 Sam introduces us to a new blue plaid shirt, just in time for it to be destroyed. Not much to say about it – it's a very dull blue and grey plaid.
APPEARANCES:
In
Dark Side of the Moon
(5x16), Sam is wearing it when he is shot. He changes out of it after he is resurrected.
FATE:
Sam is shot with a shotgun at close range while wearing this shirt, destroying both the front and most likely the back of the shirt: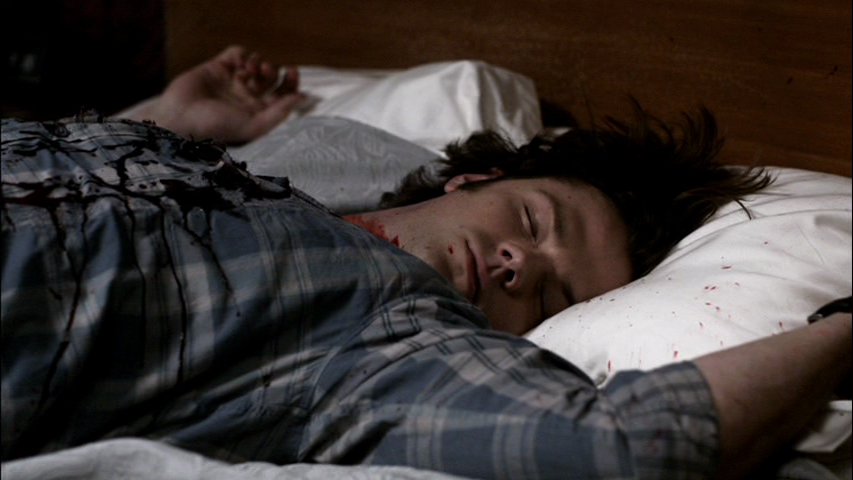 Possibly Worn By Jared:
September 2008 EyeCon Orlando Florida (or it's just a similar shirt...the dates don't really match up, as Jared would have to wear it to the convention years before it appeared in the show) (
source
).
Master Post