Dean's Hell Hazers II T-Shirt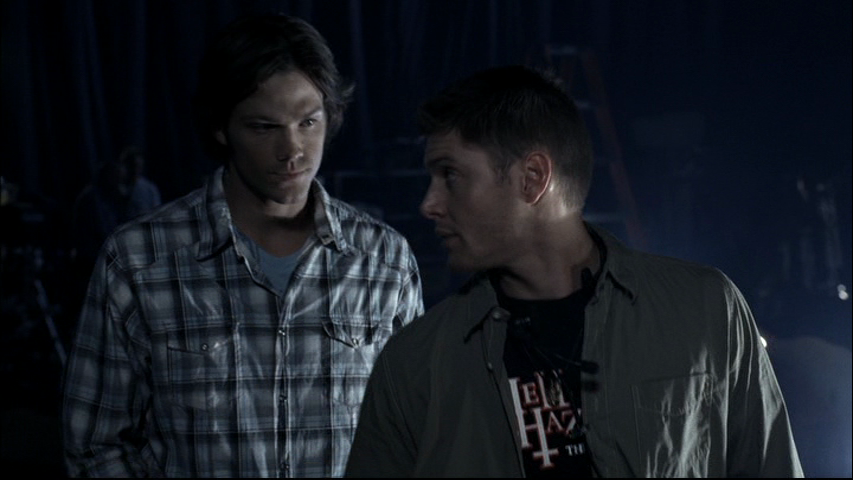 Dean got this shirt by being one hell of a PA. It's a black T-shirt that says "Hell Hazers II The Reckoning" on it.
APPEARANCES:
Dean only wears this shirt during
Hollywood Babylon
(2x18), while working on the set of the film it references. He wears it after the first real death (death by hanging) until the second death (death by giant fan).
FATE:
Unknown
Master Post