Sam's Whippet T-Shirt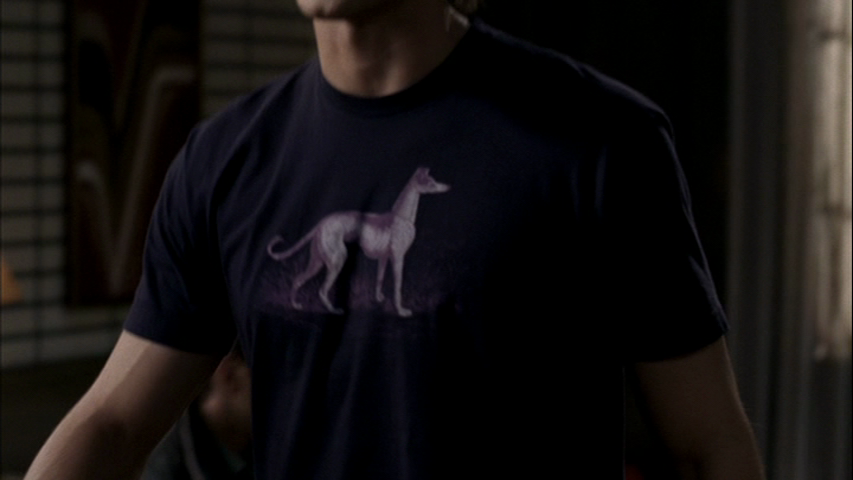 Now, I forget where I read that the dog on this lovely deep purple shirt is a Whippet, but that's what I'm sticking with. I'm not sure why Sam would buy a purple shirt with a Whippet on it, but he has. He apparently likes to sleep in it.
APPEARANCES
:
As seen in both Asylum (1x10) and Scarecrow(1x11), Sam is sleeping in the Whippet Shirt when John calls.
In Something Wicked (1x18), Sam wears it for the entire episode – but it's hidden under his other layers except for when he is in the motel room.
FATE
: We never see it again after Something Wicked. Does Sam still use it as a night shirt? Does it get misinterpreted as a black t-shirt under his other outfits? Does he decide that he no longer likes Whippets? We will never know...
back to masterpost of Unique T-Shirts