Dean's Patch Jacket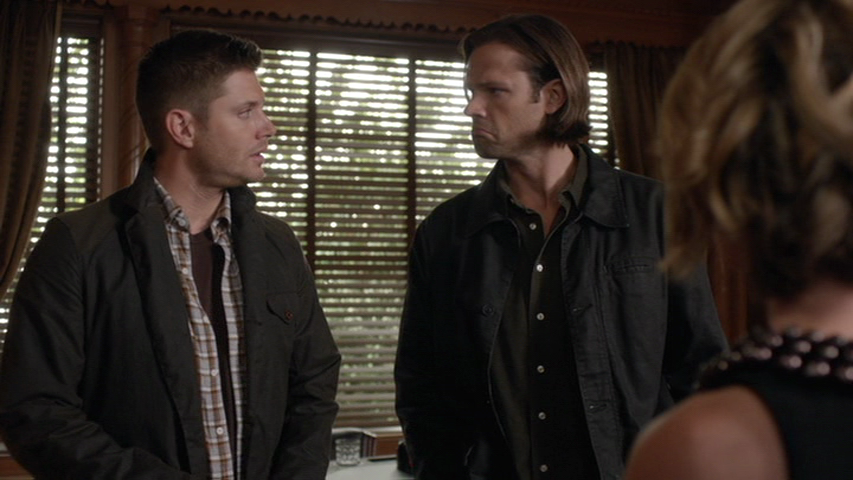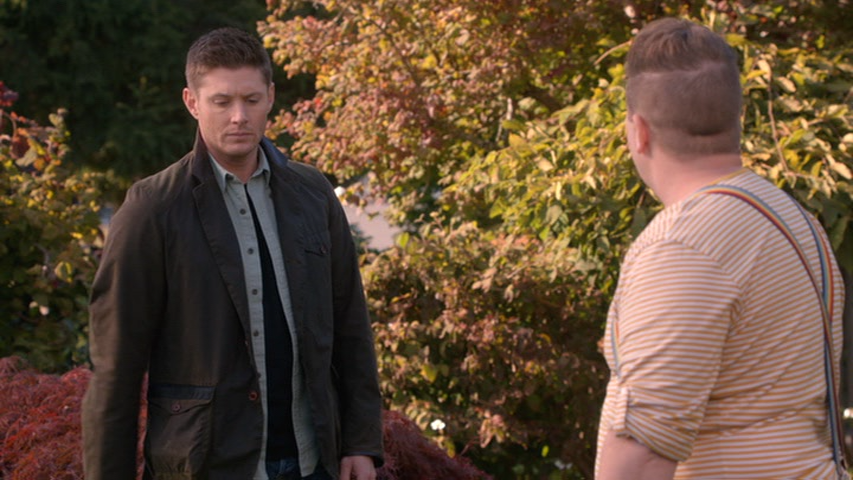 This Jacket is pretty snazzy. Dean declares that it's made of canvas, the first time he wearsit. It's brown, with leather patches on the shoulders and forearms. It's got only one visible front pocket on the left breast, but what looks like a zippered lower side pocket that sits pretty far back on the hip.
Brand: Barbour (Beacon Sports Jacket)
APPEARANCES:
In
Ask Jeeves
(10x06), Dean wears this jacket from when they arrive in New Canaan until the end of the episode.
In
The Hunter Games
(10x10), Dean wears this coat to go meet Crowley in the alley and then again at the end of the episode to go meet Claire at the river-front park.
In
Book of the Damned
(10x18), Dean is wearing this coat at the end of the episode when he comes back from picking up pizza with Charlie and greets a returned and newly re-graced Cas.
In
Just My Imagination
(11x08), Dean wears this when they go to investigate the Sparkle's death. He takes it off briefly in order to wear a disguise to view Sparkle's body, but other than that, he keeps it on until the end of the episode.
In
Love Hurts
(11x13), Dean wears this when he arrives back at the motel room with take-out, after they have changed out of their suits. He is still wearing it when Melissa arrives in a panic, but in the time-lapse after Sam starts researching, he removes it and throws it over the back of one of the motel chairs. He then grabs it on his way out the door after the Qareen attacks. He throws it into the backseat with Melissa, but then when he pulls over at the side of the road so that he and Dean can access the weapons from the trunk, he pulls it out and puts it on. He then wears it for the rest of the episode.
In
Hell's Angel
(11x18), Dean wears this coat when he and Sam go to meet Crowley – he continues to wear it whenever he is outside the Bunker.
Masterpost