Dean's S9 Grey Shirt with Pronounced Seams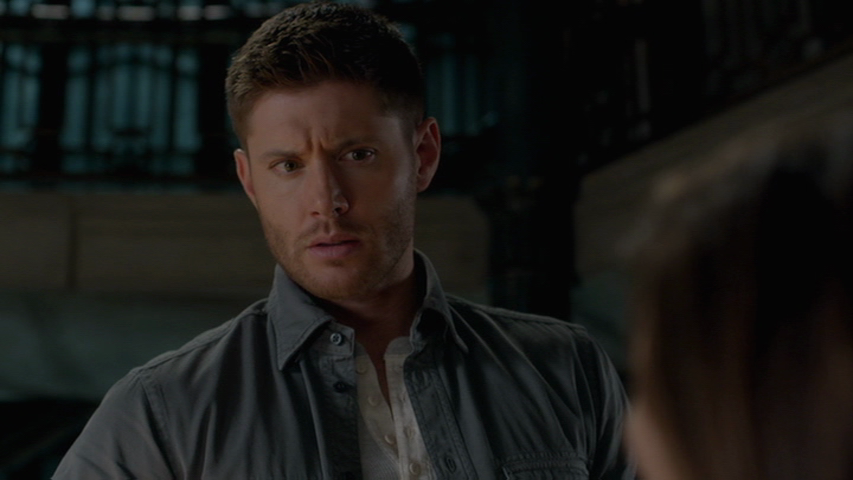 Forgive me, I'm running out of descriptive names for Dean's plethora of button up shirts. This one is similar to some shirts Dean's worn in the past (including
Dean's Green Bold-Stitching Shirt
), but I believe it is a unique shirt. It's grey with dark buttons. It also has pronounced seams down the front and around the pockets. It has a slightly higher and stiffer collar than Dean's other shirts.
Appearances:
Dean wears this shirt in
Blade Runners
(9x16), from when Crowley calls them for help, until they get Crowley back to the Bunker.
Master Post